International Women's Day 2023
8th March
Recognising our female workforce
Each year, we celebrate International Women's Day. It's an opportunity for us to highlight the achievements of women around the world and marks a call to action for accelerating gender parity.
To celebrate and recognise the women of TB+A, Ishrath Priti, Project Associate and Mark Richardson, Partner share their views on how we can embrace equity in the workplace, because together, we can all be part of the solution driving positive change.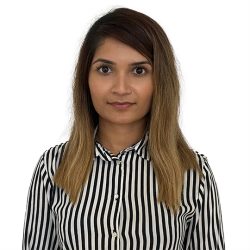 Ishrath Priti,
Project Associate
Where can women make a difference collectively?
Women bring diversity and equity to the table, there is power in the collective. Equity means creating an inclusive and comprehensive world. By promoting diversity and inclusivity in the workplace, construction companies can benefit from increased productivity, reduced conflict, fresh perspectives and improved drive. When everyone feels valued, respect between colleagues increases.
What are some of the challenges and how can we overcome them?
Effective communication is an important aspect of every organisation as it enables information to flow from the top down and vice versa. Workplaces should strive for a positive environment where management encourage and empower all their employees to undertake professional development to enhance their communication skills. Training in effective communication can help organisations resolve endemic challenges in their workplaces by promoting understanding, respect and equity.
How do you think attitudes towards women have changed in the workplace?
Society's idea of what represents a legitimate and appropriate career for women has moved on significantly. As a female Engineer and Project Associate at TB+A, I feel respected as a senior member of the team and in the decision-making role I'm performing. I represent my design team at our national opportunities meeting internally and am running projects for new and long-standing clients where I have an equal place at the table.
It's really encouraging to see the number of female engineers joining and coming through our business who have chosen engineering as their profession. I hope to see this as a growing trend in the workplace and wider industry in the years to come.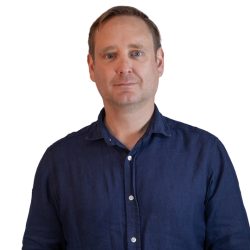 Mark Richardson
Partner
What are some of the benefits of having a diverse team?
The team's business performance and culture works really well and personally I believe that diversity plays a strong role in this. In the Sustainability and Building Performance Team that I oversee, there is a good balance of gender and personality types, which is great for managing people and working through specific challenges. This, I have seen in action and I believe is a positive factor in improving people's well-being and enjoyment at work.
How do we embrace equity at TB+A?
In 2022, we introduced a number of structured meetings and groups as part of our business strategy including: Future Leaders, National Opportunity and Board meetings. This has really broadened the diversity of input with wider representation and views from across all areas and levels of our business. The result of which is promoting better knowledge sharing, collaboration and equity for the benefit of all.
In your opinion, what more needs to be done?
As a community, industry and business, there is always more that can be done on our journey to improve Diversity, Equity, and Inclusion (DEI). In a wider context, prioritising and increasing the boundary of stakeholder understanding and consultation is key when forming any plan or decision. It's important to actively listen to our community of stakeholders and feedback to them. For instance, this could mean engaging with local communities around employment opportunities or understanding our supply chains' policies regarding DEI in procurement decisions.
As a closing thought, I'm really excited about seeing a day when nature (the natural world around us, including all living and non-living things that exist on Earth) is considered when discussing DEI.