Strategic asset management
A whole-life approach for buildings
Our strategic asset management service will support you through the whole life cycle of your property portfolio to maximise the performance and value of your assets.
Implementing a strategic asset management protocol will identify purchasing improvements with sustainable and optimal delivery whilst at the same time meeting statutory and legislative obligations.
Our services include:
Master asset management planning
Asset management systems and BS55000/1/2/3 compliance
CAFM system assessment and integration
BIM management and BS1192 series compliance
Asset information modelling
Whole life cycle replacement strategies and costing analysis
Condition assessments
Infrastructure reviews
Forward maintenance planning
Financial planning and investment profiling
Asset performance assessments
Data mapping
Our Centre of Excellence lead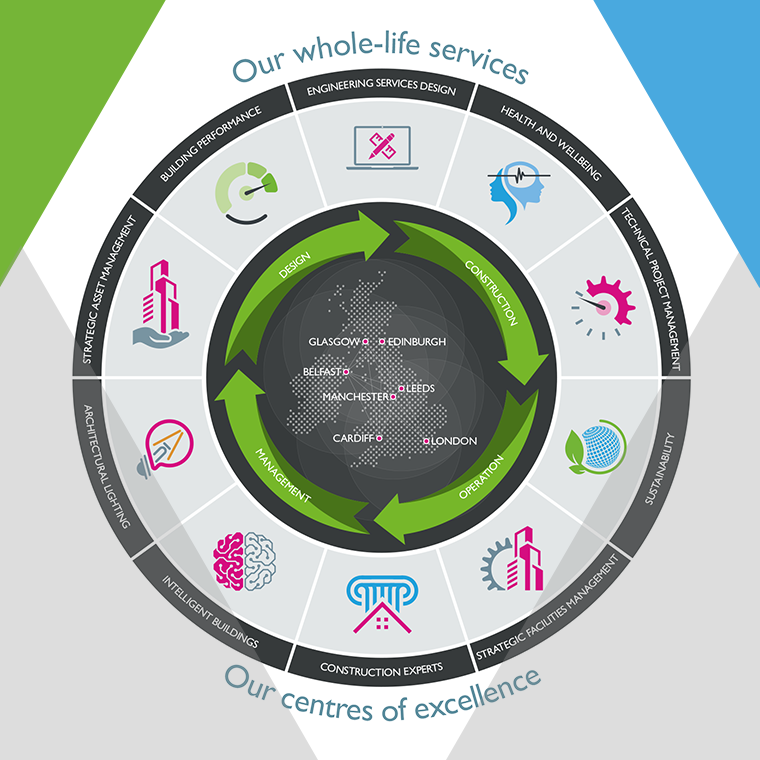 We have an excellent reputation as professional design engineers, but we are far more than that.
Nationally, our teams deliver every service across our whole-life offer to bring you a coordinated and seamless approach with the planning, construction, operation and ongoing management of your property and assets. We achieve this by drawing on our experience, knowledge, resource scalability and resilience to suit your needs.