Our experience spans over 35 years
Our experience in the custodial and judicial sector spans over 35 years. This started with work across the prison service which has seen the completion of over 100 projects in establishments across the UK. During this time we have responded to changing legislation and regulations.
More recently, we are being selected to work for both public and private sector clients via multiple avenues, including national frameworks and with design team partners. We can be appointed directly, or through a multi-disciplinary team for clients or providers.
Our people have the necessary enhanced and CTC level security clearances to work on the most sensitive and highly confidential projects requiring maximum screening and vetting processes.
The work we undertake covers all aspects of design from option appraisals, feasibility studies, briefing documents and compliance installations in line with the Ministry of Justice's (NOMS) technical standards.
Across the police service our projects range from major infrastructure works across multiple buildings to design services for divisional HQ's and local stations.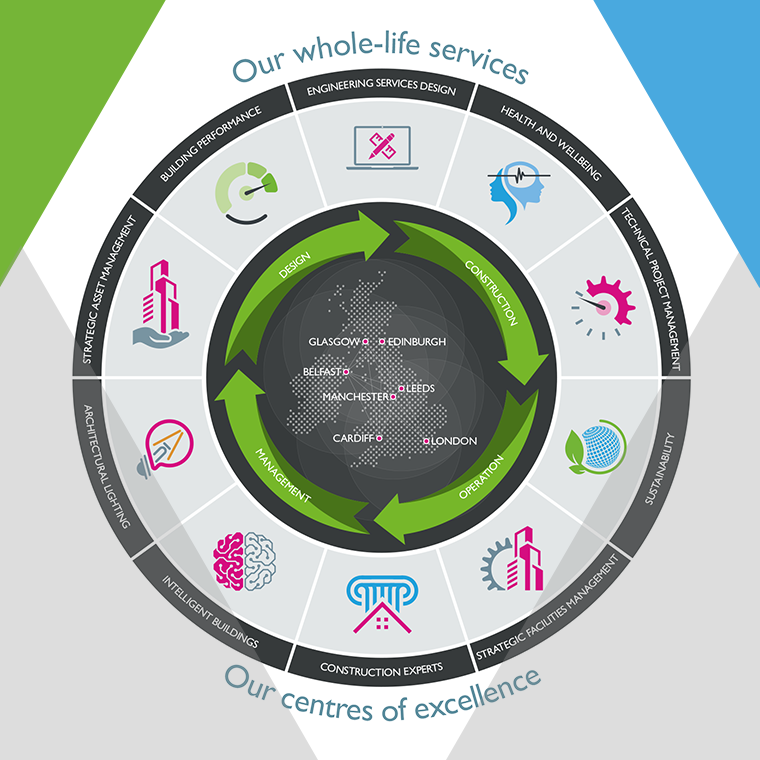 We have an excellent reputation as professional design engineers, but we are far more than that.
Nationally, our teams deliver every service across our whole-life offer to bring you a coordinated and seamless approach with the planning, construction, operation and ongoing management of your property and assets. We achieve this by drawing on our experience, knowledge, resource scalability and resilience to suit your needs.