Construction expert
A whole-life approach for buildings
We have a team of partners who have experience of successfully resolving construction related disputes through mediation, arbitration, adjudication and litigation.
Their in-depth knowledge and extensive experience of building services engineering across all sectors and building types means they are well positioned and respected to provide credible expert advice. They regularly undertake rent reviews on behalf of both landlord and tenants to achieve best value.
Our services include:
Investigation and analysis of engineering and contract disputes
Preparation of reports for clients and insurers
Expert witness services for individual clients or as court appointed experts
Technical support for solicitors and counsel
Independent technical advisors
Arbitration, adjudication and mediation
Giving evidence in court and tribunals
Forensic analysis and preparation of programmes
Acquisitions and dilapidations.
Our Centre of Excellence lead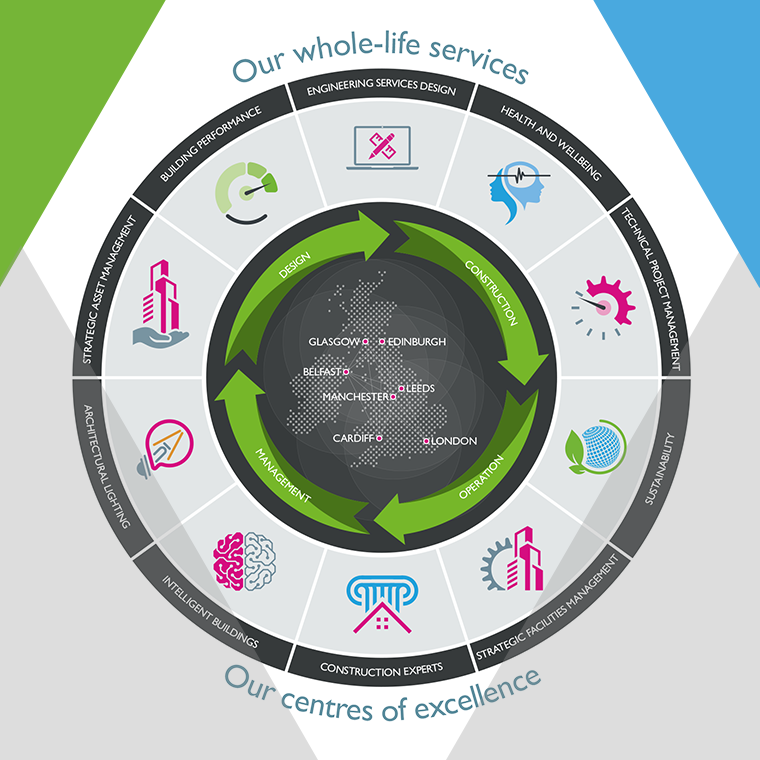 We have an excellent reputation as professional design engineers, but we are far more than that.
Nationally, our teams deliver every service across our whole-life offer to bring you a coordinated and seamless approach with the planning, construction, operation and ongoing management of your property and assets. We achieve this by drawing on our experience, knowledge, resource scalability and resilience to suit your needs.