Health and wellbeing
A whole-life approach for buildings
An engineering services design that is appropriate for its location and use will go a long way to providing an environment that supports the health and wellbeing of its occupants.
There are, however, far more opportunities that can be explored as part of an interior design concept. We can help you to develop healthy building strategies starting with initial workplace assessments and advise on the standards applicable, such as Fitwel and the WELL Building Standard.
Our services include:
WELL building Certification
Fitwel Certification
WELL Health and Safety Rating assessments
Health and Wellbeing improvements (non-certification route)
Our Centre of Excellence lead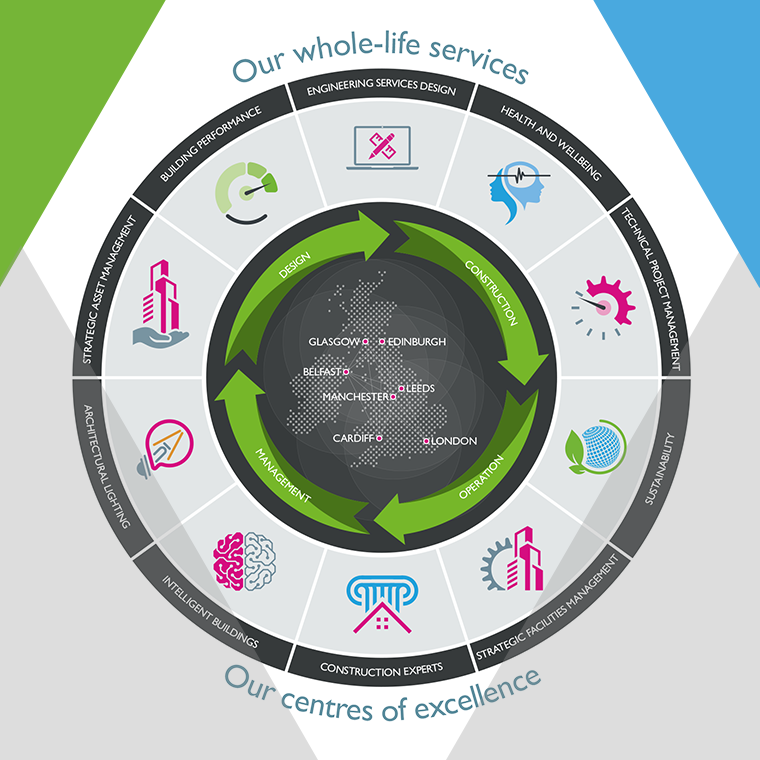 We have an excellent reputation as professional design engineers, but we are far more than that.
Nationally, our teams deliver every service across our whole-life offer to bring you a coordinated and seamless approach with the planning, construction, operation and ongoing management of your property and assets. We achieve this by drawing on our experience, knowledge, resource scalability and resilience to suit your needs.