Building performance
A whole-life approach for buildings
We can assess the performance of your building either at design stage or in operational use.
Using the latest industry standard technology, coupled with our bespoke analytics and proven track record, we can optimise how your building performs in use to deliver benefits including costs, energy use and comfort.
Our services include:
NABERS ratings
Optimisation through building physics analysis
Thermal modelling and Computational Fluid Dynamics (CFD)
Façade / envelope analysis and optimisation
Thermal Comfort (CIBSE TM52 & TM59)
Energy Audits and ESOS
Operational Energy Predictions (CIBSE TM54)
Design vs operational performance reviews
Building performance reviews
Post occupancy evaluation
Energy Performance and MEES scheme
Air Conditioning Certificates
Our Centre of Excellence lead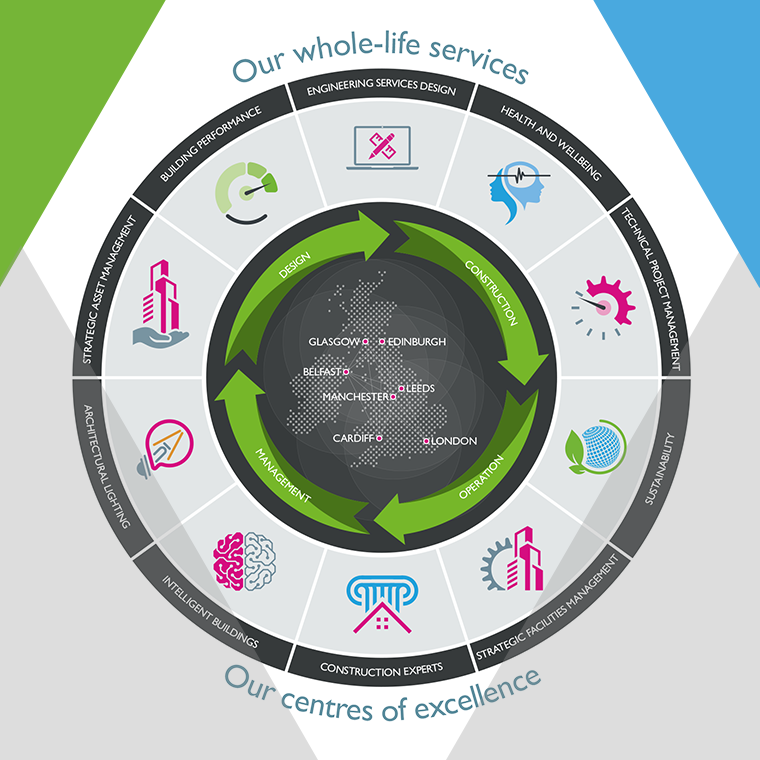 We have an excellent reputation as professional design engineers, but we are far more than that.
Nationally, our teams deliver every service across our whole-life offer to bring you a coordinated and seamless approach with the planning, construction, operation and ongoing management of your property and assets. We achieve this by drawing on our experience, knowledge, resource scalability and resilience to suit your needs.