Architectural lighting
A whole-life approach for buildings
Our Architectural lighting team are embedded throughout our national offices, offering the service you would expect of a separate specialist lighting company.
The team have a creative flair with backgrounds in lighting, product design and architectural interior design bringing together all these disciplines to create exceptional spaces.
Our services include:
Creative lighting design
Natural light design and daylight optimisation
Daylight shading analysis
Public realm lighting design
Obtrusive lighting assessment
Sports lighting
Lighting calculations
Lighting controls
Commissioning and scene setting
Our Centre of Excellence lead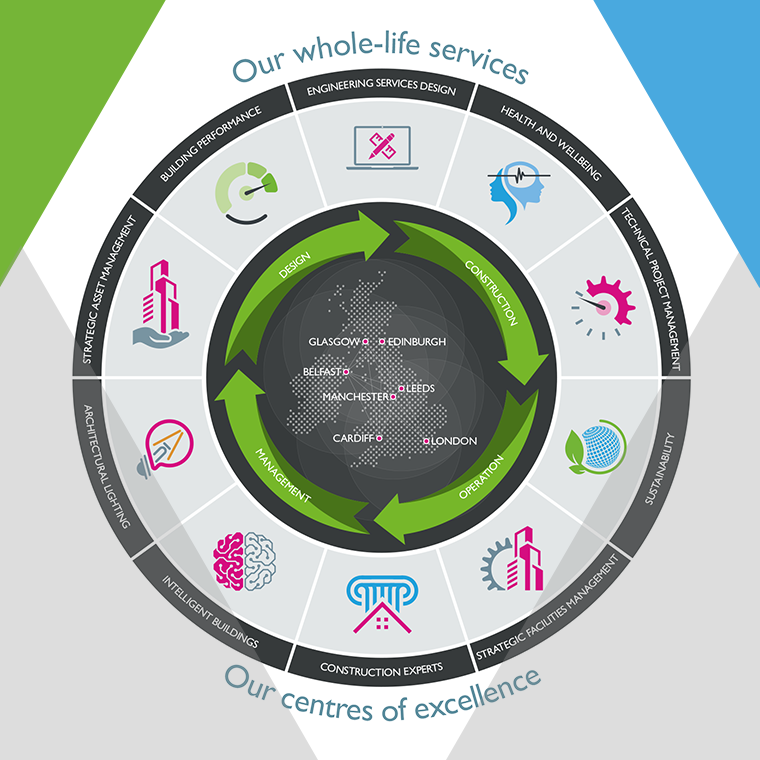 We have an excellent reputation as professional design engineers, but we are far more than that.
Nationally, our teams deliver every service across our whole-life offer to bring you a coordinated and seamless approach with the planning, construction, operation and ongoing management of your property and assets. We achieve this by drawing on our experience, knowledge, resource scalability and resilience to suit your needs.