Strategic facilities management
A whole-life approach for buildings
To enable your business to operate to its full potential it is essential that the facilities you work within are reliable, efficient and sustainable.
Anything you can think of that falls within the facilities management arena we can help you with. The people who will deliver this for you have extensive operational experience of running and maintaining buildings so they understand what it takes to deliver what you need.
Our services include:
Facilities Management Consultancy Services

Contract procurement
Contract administration
Contract migration support
Competency, skills and gap analysis
Contract management and audit
Services performance monitoring and management
Project management

Strategic services delivery planning
Strategic estates planning
Statutory compliance management and auditing
Mobilisation management
Maintenance monitoring service
Our Centre of Excellence lead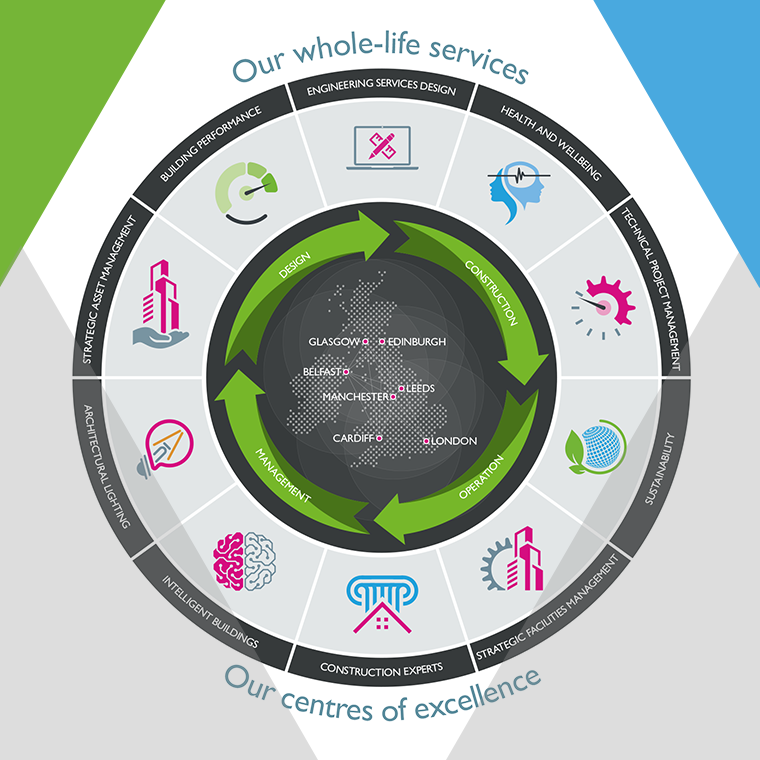 We have an excellent reputation as professional design engineers, but we are far more than that.
Nationally, our teams deliver every service across our whole-life offer to bring you a coordinated and seamless approach with the planning, construction, operation and ongoing management of your property and assets. We achieve this by drawing on our experience, knowledge, resource scalability and resilience to suit your needs.