Technical Week 2023
17th - 21st July
Our first Technical Week – the brainchild of our Future Leaders team and complementary to our Mental Health Awareness Week in May and Sustainability Week in September – took place from 17th - 21st July 2023.
Themed around the topic of 'Safety' in line with the recent changes to the 'Building Safety Act', the week was full of activities, challenges, presentations and site visits to raise awareness and to develop the knowledge, skills and behaviours needed in an increasingly regulated industry and to support our teams when working in High-Risk Buildings (HRB's).
The week had representation and support from Centre of Excellences, Future Leaders and wider including:
CIBSE Approach with Vince Arnold
Vince examined competence, what it means and how it will need to be increased, how behaviours and our ways of thinking have to change, the introduction of a 'Golden Thread' and the importance of collaboration and the role of the new Building Safety Regulator (formed from the HSE).
Risk Management & Contracts with G&A
Kevin Swainson, Partner and Group Director and Shaun Hogg, Associate Director looked at Professional Indemnity Insurance and how it works. They delved deeper into the insurance market cycle and discussed the seven deadly sins (examples of day-to-day practises that can increase your exposure to claims).
Whole life offering with James Campbell
James provided an overview of our 'Whole Life Offering' and discussed the role our whole life services play in delivering our purpose.
Business units were encouraged to get involved in the activities and challenges introduced. Whether it be signing up to the onHand volunteering app and completing a mission or testing their IT knowledge with a phishing quiz, there was something for everyone.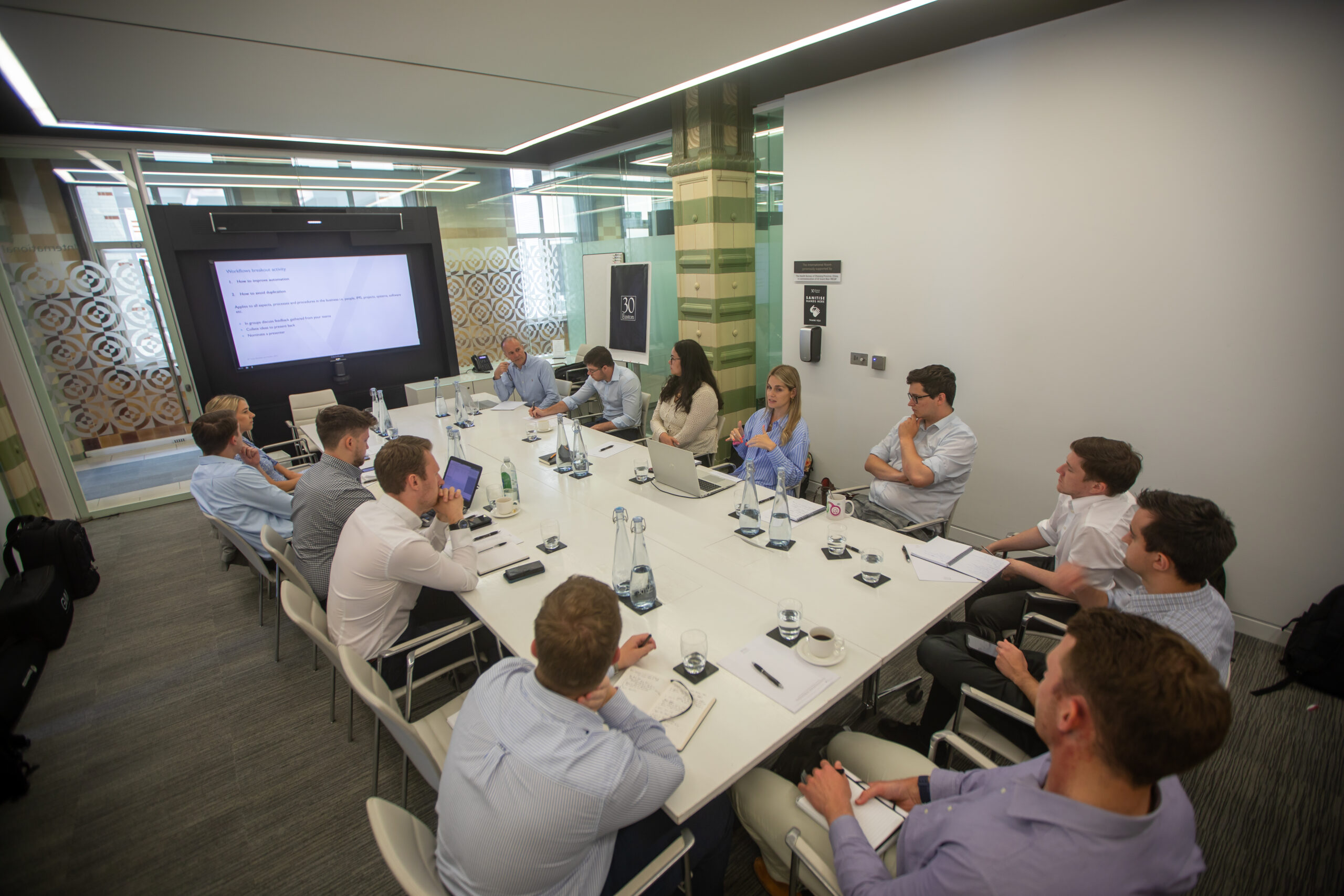 Our future leaders 2022 cohort were instrumental in helping with the smooth running of the week. They also delivered talks on common dilemmas within the business including:
Retrofit vs new replacement light fittings
Presented by Max Gibbens, LL
Heat pumps vs gas boilers
Presented by John Jones, LK
UPS battery type comparisons
Presented by Charlie Bagnall, LB
Bid or no bid process
Presented by Louis Stanley, Group
The Fire Safety Roadshow saw Mark Bateman, Partner LB and Mary Harding, L&D Coordinator, deliver presentations and a workshop in Edinburgh, Belfast, Manchester, Cardiff and London.
The first presentation gave an overview of the Building Safety Act and the new regulatory regime on HRB's, with anticipated timescales, to ensure all our people know what to expect when further legislation comes in.
As it will become appropriate to demonstrate competence, the workshop focused on what success looks like in the tasks we do, what knowledge, skills or behaviours are needed for those tasks, and the ways we can develop these.
The second technical presentation delved into our role in fire safety design, and allowed for coherence and clarity around our responsibilities with this.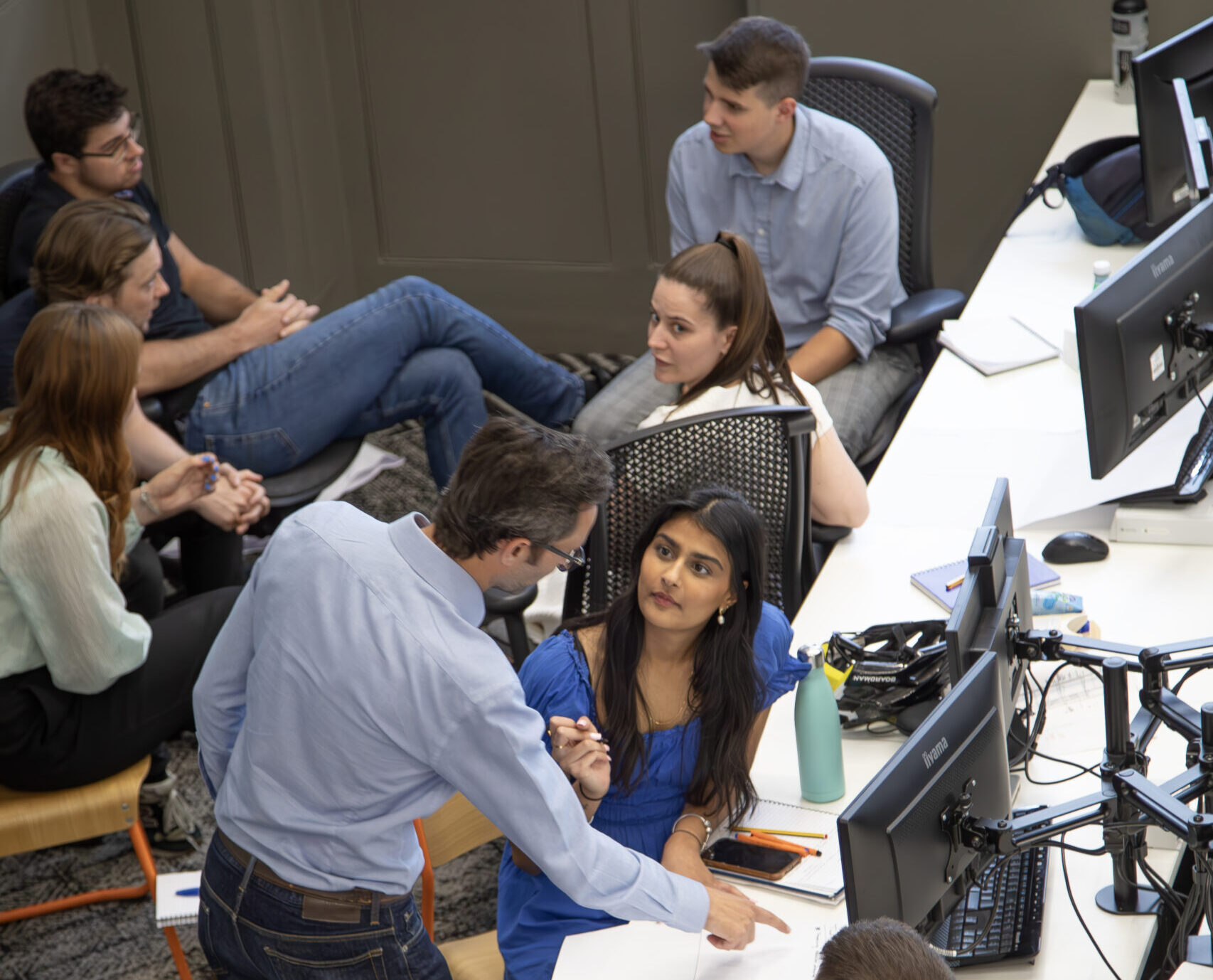 Throughout the week we raised money for In2Science – a charity who's mission is to transform the lives of young people from disadvantaged backgrounds and help them to achieve their potential through enriching opportunities that give them insights into STEM careers.
We smashed our target of £500, hitting £1,035 before the week was up! Thank you to everyone who took the time to donate and get involved throughout the week.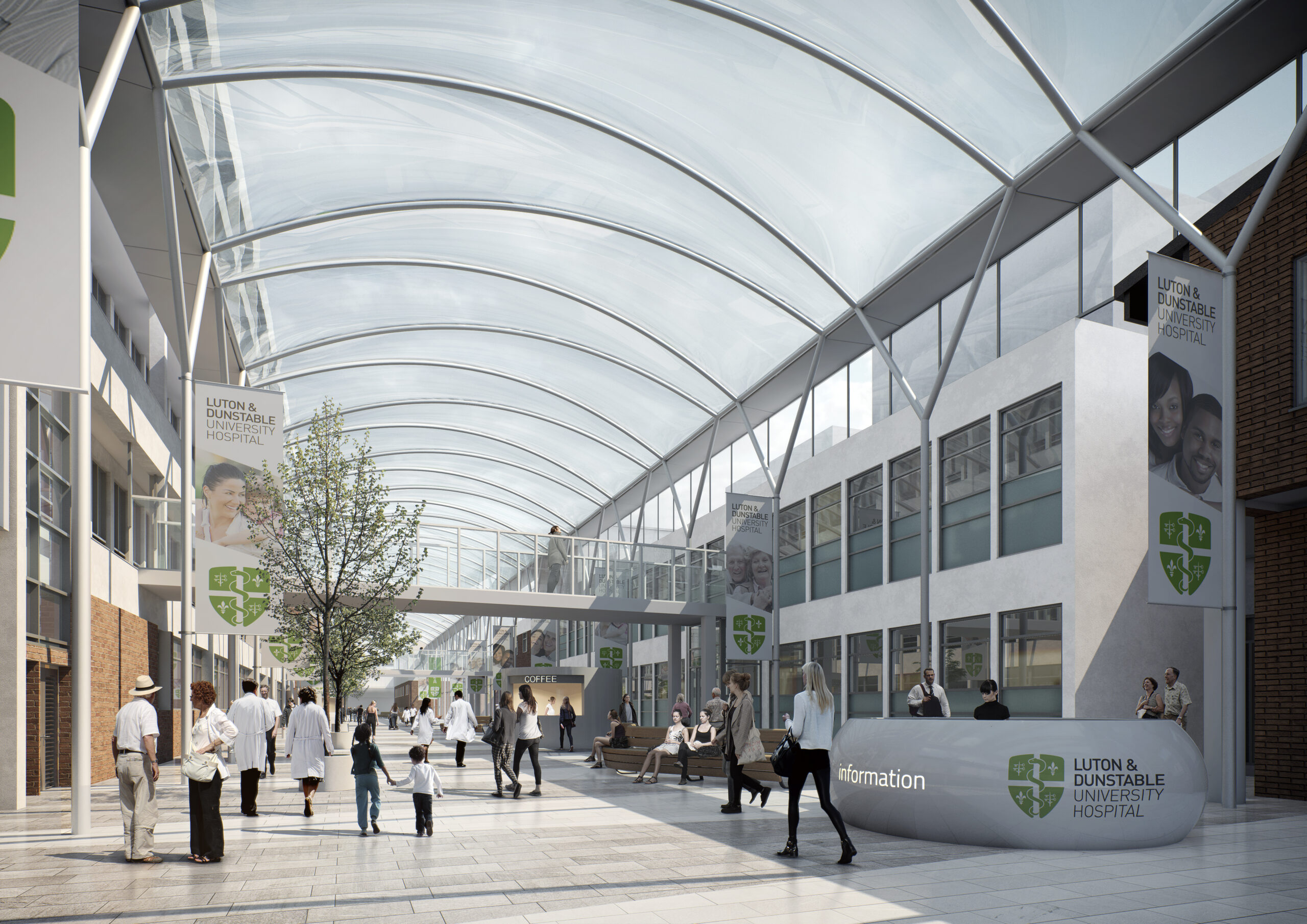 Luton and Dunstable Hospital
A variety of site visits were organised - an idea generated by our 2022 Future Leaders cohort.
Projects included:
Deutsche Bank

Croydon Hospital

University of Manchester

Luton & Dunstable Hospital

(pictured)