Apprentice Challenge 2020
November 2020
The largest build of its kind within the UK
What will zero carbon apartments look like in the future? How will they be designed to create comfortable, healthy, homely spaces to live and work? And what will the engineering services look like to make the buildings function sustainably?
These are some of the questions posed to our apprentices as part of our annual Apprentice-challenge, launched during our 'Sustainability Week' in September.
Now in its fifth year, the Apprentice-challenge encourages teams of apprentices from across our organisation to work together and bring their creativity, engineering experience and problem-solving skills to design an inspiring, innovative and sustainable solution to a specific brief. Details of this year's challenge are below:
Four teams, made up of 5 or 6 apprentices are aptly named 'The Greener Things', 'Green & Clean', 'Go Green or Go Home' and 'Sixmakeszero'.
They have been tasked with designing the building services for six identical zero carbon apartments, circa 200m2 each. The brief also includes covering the following:
Identify the information they will inform the architect of and at what stage to minimise the carbon footprint

Provide a breakdown of the capital outlay and what the payback is of each system over 25 years

Incorporate the use of sustainable systems and other incentives – the more unique the better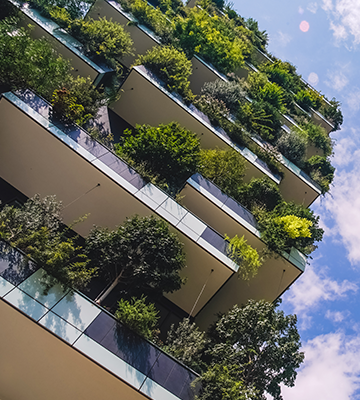 The notational budget is £250,000 total (main contract value £1,000,000) for the mechanical and electrical systems including elements such as heating, lighting, and power, all whilst being as environmentally friendly as possible.
The teams have had 10 weeks to collaborate virtually and presented their final designs online on Thursday 3rd December to our panel of Judges, comprising; Guest Judge Ronan Leyden, Head of Sustainable Places at Bioregional, Peter Anderson, Managing Partner at TB+A and Chloe Jones, HR Apprentice at TB+A.
Well done to all the teams and a special congratulations to, 'The Greener Things' our 1st place prizer winners, as well as the, 'Go Green or Go Home' team who are this year's runners up!