A Carbon Neutral Partnership
October 2020
Troup Bywaters + Anders becomes a Carbon Neutral Partnership
We have become a Carbon Neutral Partnership as part of our continuing commitment to sustainability, reducing our carbon emissions and addressing the climate crisis.
As building services consultants, we have a great capacity to influence carbon reduction and a responsibility to create outcomes that have a positive impact on the world around us. Alongside our outward influence, through our sustainability strategy & action plan, we have made strong commitments to align our own business operations to the UN Sustainable Development Goals. Achieving carbon neutrality is a significant milestone in our journey and as part of our next steps, every action will be taken to continue to reduce our carbon footprint across areas such as:
Waste Management
We have refined and established processes for recycling across all our offices
We have engaged 'Recycling Champions' to ensure recycling and waste management is monitored and undertaken properly in each office
We will recycle or compost 85% of office waste by 2025
We will establish a waste audit programme and ensure data is collected on (at-least) a biannual basis for recycling and composting figures
We are developing sustainable procurement guidelines and monitoring by end of 2021
Energy use
Our London, Belfast and Edinburgh offices procure their energy through renewable sources (REGO certified)
We will work with Landlords to achieve this for our four other offices by 2021
We will continue to reduce our overall energy use by 20%, by 2025
We continue to reduce our energy use across the business. In London alone we have made a 51% carbon emission reduction, which has contributed to a 40% reduction in the London borough of Camden
Business travel
Our travel policy communicates our strategic objectives which include:
Provide effective and accessible video-conferencing facilities with staff training
Limit business car hires to maximum CO

2

emissions of 130g/km (Tax band D)
Limiting company cars to maximum CO

2

emissions of 75g/km (Tax band H)
Avoid flying where possible
Switch to using low carbon taxi companies when no public transport alternative exists
Business fleet
Currently, our fleet is made up of 18 vehicles, and as of 1st January 2020 a new agreement was confirmed which includes purchasing rules including (there have not been any purchases this year due to COVID-19):
Any vehicle purchased is to be less than six months old from its original registration date at the point of purchase
All vehicles purchased to have a certified g/km² of no more than 140g/km CO

2

from tailpipe
If the vehicle is below 70g/km then further allowance is available to assist with the purchase
We will also be engaging and working with our supply chain to encourage and promote carbon reductions in their own operations.
In addition to these carbon reduction plans, we have partnered with climate and sustainable development experts, ClimateCare, to offset 1,473 tonnes of unavoidable carbon emissions associated with our national business operations, allowing us to achieve carbon neutrality. We have done this through a variety of high-impact carbon reduction projects around the world.
Projects include two world-leading clean cooking projects in Kenya and Ghana. Clean cooking solutions not only cut carbon emissions, helping tackle climate change, they also improve lives by halving fuel bills for families and reducing exposure to toxic fumes. By cutting fuel requirements the projects also reduce deforestation, protecting precious habitats.
We are also offsetting through three further projects in developing countries including cookstoves in Bangladesh, wind farms in India and safe water filters in Kenya.
ClimateCare's Director of Partnerships, Robert Stevens, explains: "We work with forward-thinking organisations to turn their climate responsibilities into positive outcomes. Our trademark Climate+Care approach helps organisations take a smart approach to addressing their environmental impacts by offsetting their carbon emissions through projects which also support sustainable development".
Note: ClimateCare use the term Climate Neutral rather than Carbon Neutral as it is accepted that this term covers more than simply CO2 - it includes the nine other Greenhouse Gases covered by the Kyoto Protocol.
"As a socially responsible and ethical partnership, sustainability is at the heart of our business and we will continue to make stronger commitments and take action to tackle the climate crisis. Becoming a carbon neutral partnership is the first step in our journey to achieving net-zero by 2030 and working towards a green recovery."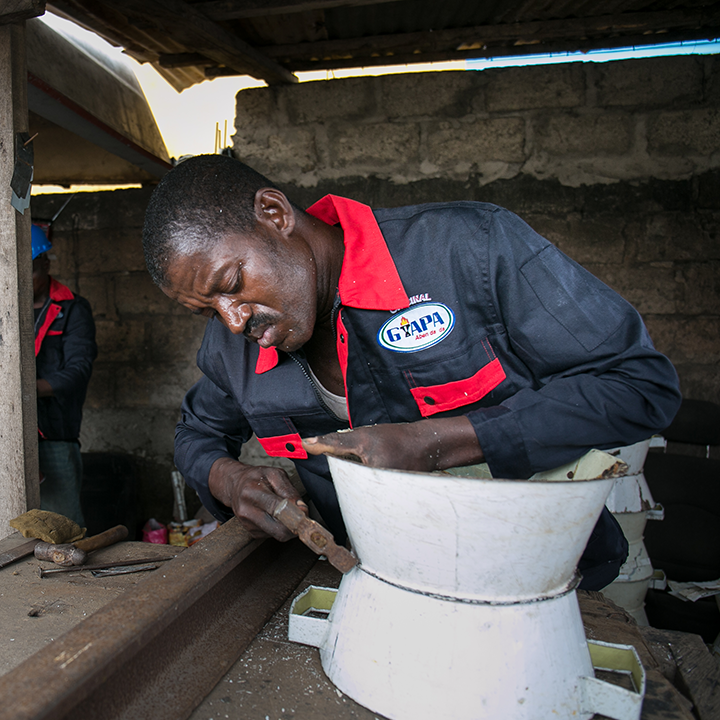 A metalworker prepares the shell of a Gyapa cookstove.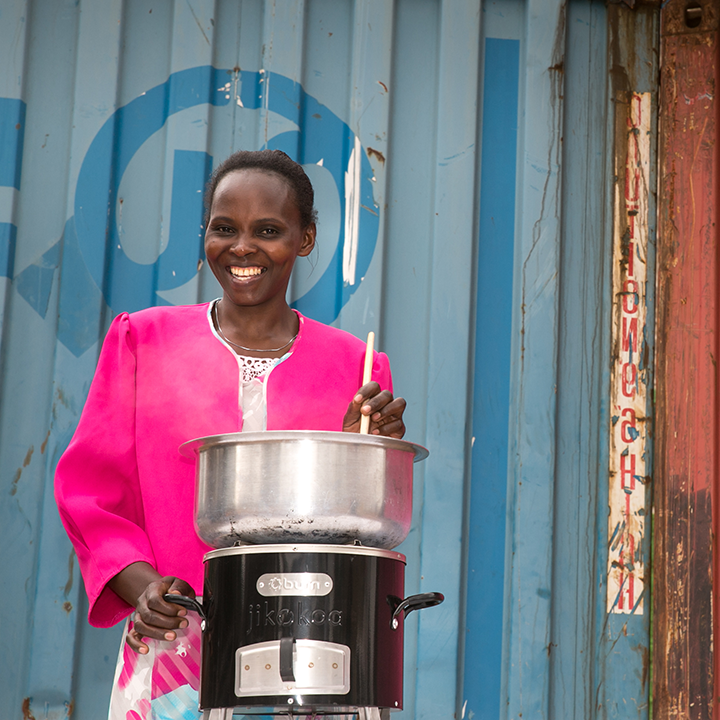 A woman cooks a meal on her fuel-efficient Burn Jikokoa stove.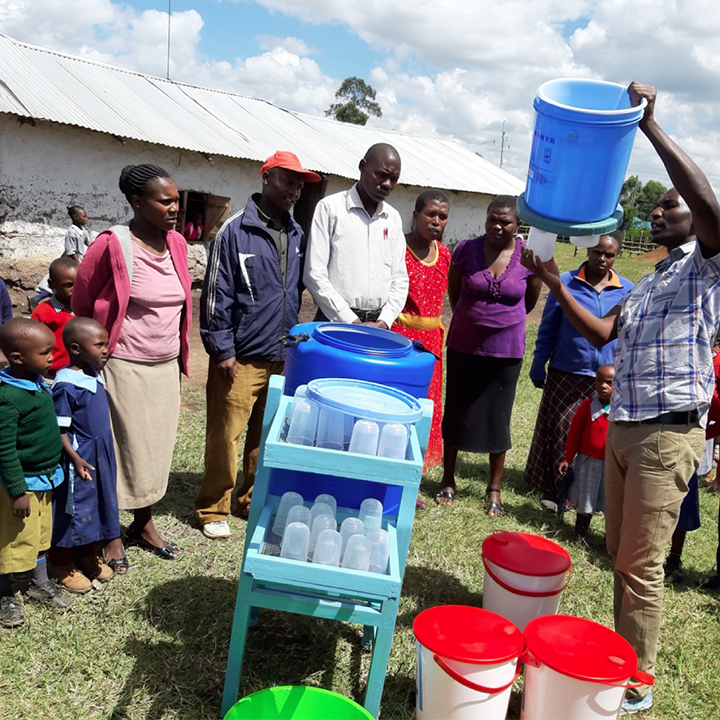 School staff and pupils are trained on how to use the School Water Filter by Aqua Clara employee, Douglas