Think & Do Camden and University College School
March 2022
Supporting local communities
TB+A are a carbon neutral business and we continue to invest in carbon positive activities including restorative investment and rewilding initiatives to help mitigate the climate and biodiversity crisis.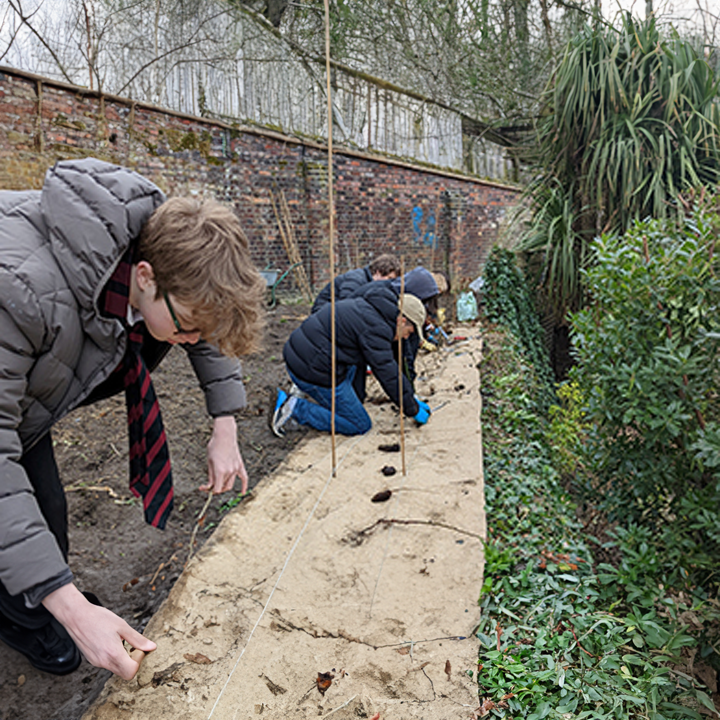 As members of the Camden Climate Change Alliance (CCCA) we're delighted to be supporting 'Think & Do' Camden, a community space for climate and eco action, by sponsoring a planting project at a local school based in Hampstead.
University College School are set on further greening their grounds with the planting of a new hedgerow, to help rewild and improve biodiversity in the area. They will be planting a mixed native hedgerow stretching approximately 40 meters and eventually reaching 40-100cm in height, maintained longer term with the support of Think & Do to ensure the trees establish well.
With the investment in 400 new young trees, selected using only UK seed and grown trees to ensure biosecurity and the best chance of survival, its fantastic to be helping the school and Think & Do with this project.
Last Friday 25th February saw the school's sixth form students getting underway with preparing of the ground ready for planting by year 7's this Friday 4th March.