Whether a private owner set on achieving a vision for a new, extended or refurbished property or an organisation or housing association working on initiatives for affordable homes or major regeneration schemes, we have the design experience to meet the clients aspirations.
Our teams provide services for the whole life of a building undertaking for example, infrastructure appraisals, fabric first sustainability advice, modelling on building form, codes of practice and compliance for building regulations. This means we offer our clients early strategic advice for their schemes to maximise the ultimate 'SAP' rating and the property asset value.
We can advise upon prefabrication techniques and energy analysis to provide modular solutions from concept through to completion, harnessing our BIM capability providing improved quality and reduced construction period.
Depending on the type of project, we can seamlessly integrate the services to compliment the range of style and finishes to meet the clients brief and to suit the occupier's life-style.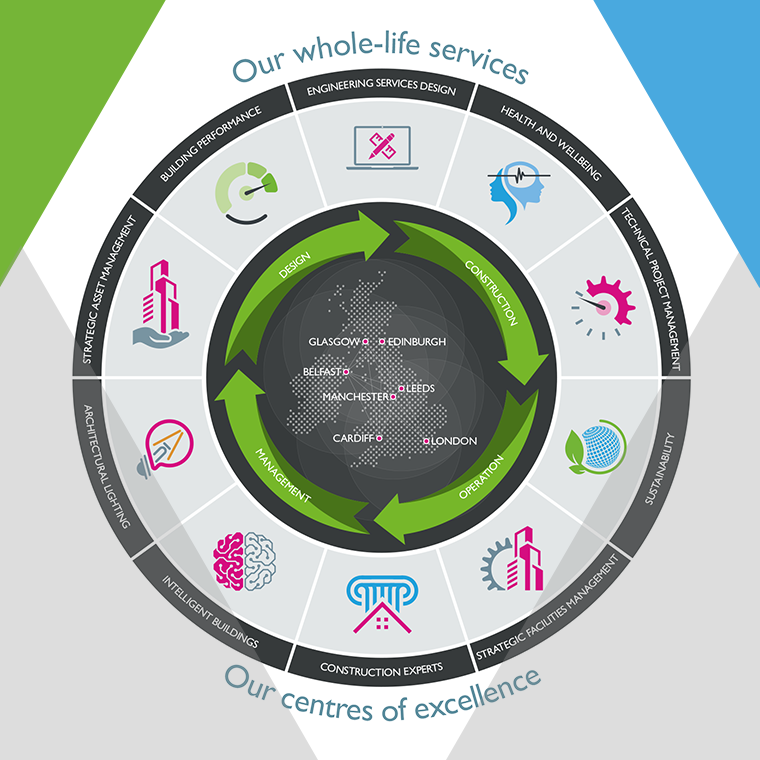 We have an excellent reputation as professional design engineers, but we are far more than that.
Nationally, our teams deliver every service across our whole-life offer to bring you a coordinated and seamless approach with the planning, construction, operation and ongoing management of your property and assets. We achieve this by drawing on our experience, knowledge, resource scalability and resilience to suit your needs.