SERVICES PROVIDED
Engineering services design
AWARDS
WINNER 'Best Fit-Out of Workplace', BCO London Regional Awards 2018
FINALIST 'Best Workspace Interior', World Interior News Awards 2017
Jones Lang Lasalle engaged us as MEP designers to help realise media giant Havas' ambition of merging all of their 24 London agencies under one roof.
After an extensive site search, 3 Pancras Square, London was selected, which forms part of the Kings Cross Development. The decision to move all the London agencies into a single building follows a similar move in Paris and New York.
The 11-storey, 180,000sq ft building, which is on the north-east corner of Pancras Square, features a double-height reception on the ground floor, accessed from King's Boulevard and direct into a café area from Pancras Square.
The project included cutting-edge architectural design with exposed services and includes:
Media studios
Agency floors
Main equipment rooms
Staff catering area
Auditorium spaces
Client meeting rooms with private terraces on levels 7,8 and 9.
This project has achieved BREEAM outstanding and was a FINALIST for Best Workspace Interior at the World Interior News Awards 2017. Havas has also recently been crowned WINNER at the BCO Awards London Region 2018 for Best Fit-Out of Workplace. The Judges were inspired by the way the fit out of this new workspace can provide the perfect setting to bring individual departments and teams together harmoniously.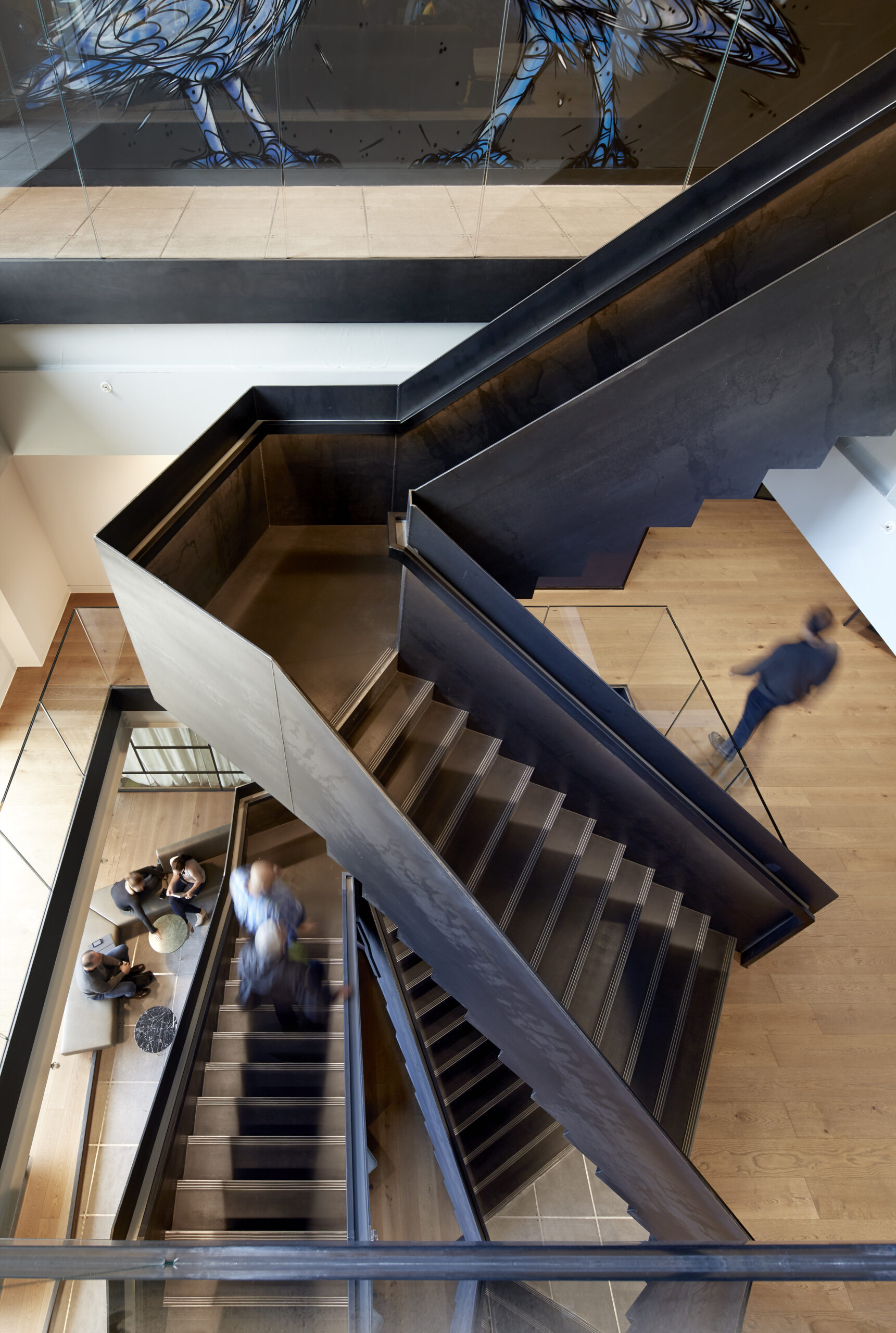 ©David Churchill