PwC Merchant Square
Belfast
©Philip Vile
CLIENT
PriceWaterhouseCooper (PwC)
SERVICES PROVIDED
Engineering services design
About PwC Merchant Square
Through our continued success working in partnership with PwC Belfast, we were appointed to provide full MEP design services for their new, Grade A office space within the recently developed Merchant Square Building in the city centre.
The finished building is the largest commercial fit-out in Belfast providing the client with a high-quality, bespoke, innovative workspace solution. Indeed, Merchant Square has become PwC's global flagship for its offices of the future and reflects the firm's focus on looking after its employees and their personal wellbeing.
Initially, TB+A were approached to provide MEP base build monitoring of developer led CAT A build MEP Systems.
Subsequently, we were commissioned by PwC direct to provide full MEP design & building physics consultancy services for the full Cat B 'bespoke' fit-out.
Our team worked closely with the interior architects BDP to provide services which were in keeping with the unique character of each area. This included exposed services, specialist Bluetooth controlled lightening design with Bluetooth colour control and scene setting.
As we were involved in monitoring the base build Cat A MEP systems, this gave us valuable insight in how the building was constructed. With relatively shallow floor to slab depth we modelled the Cat B MEP services in BIM which insured full co-ordination with the MEP services both in the base built and Cat B fit-out. A 3D MEP fly-through was presented to the client and FM teams which enabled valuable collaboration and visualisation of the MEP services.
Extensive collaboration was undertaken with our client's specialist IT and Security teams which also ensured a fully co-ordinated, flexible and operational high-tech IT and security infrastructure throughout the building.
The project incorporates the following sustainable concepts:
Efficient MEP plant
Heat recovery
iBEMS wi-fi based Automatic control system (e.g. temperatures/daylighting)
Energy efficient materials
Extensive smart metering system
BREEAM 'Excellent'
The innovative fit-out with cutting-edge technology has created a wonderful building which assist our client to communicate, collaborate and create solutions.
"Merchant Square sets the tone for a new future for the office, with hybrid working enshrined in a new deal for its people, a wellbeing space that takes up half an entire floor and an elegant fusion of technology and interior design."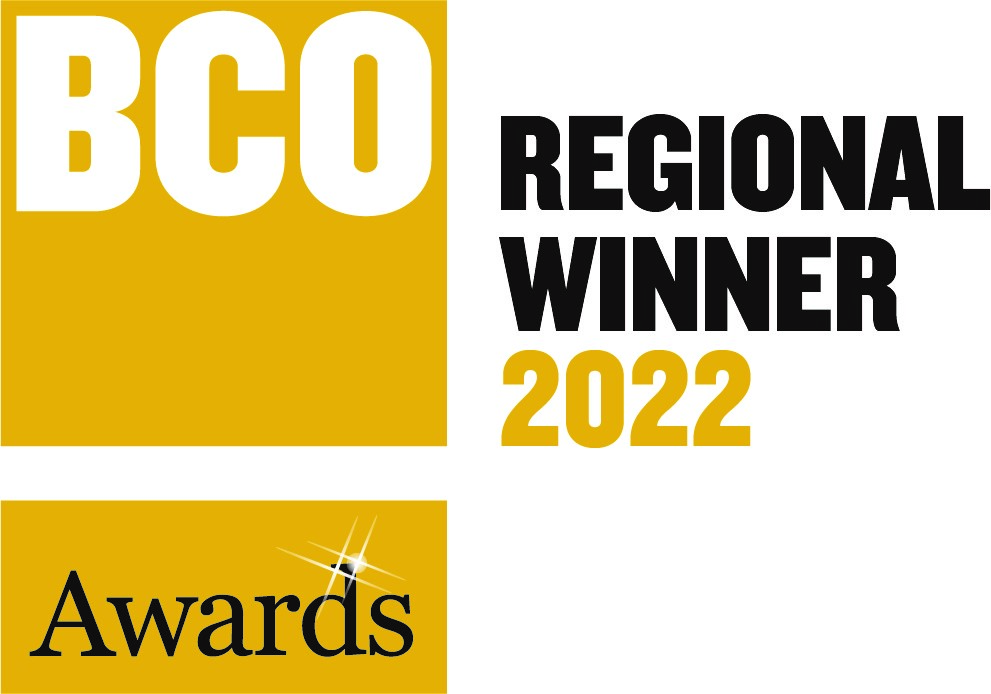 WINNER Best Fit-Out of the Workplace
BCO Northern Region 2022