The Shard, London Bridge Quarter
London
SERVICES PROVIDED
Engineering services design
About The Shard, London Bridge Quarter
TB+A were originally working with Sellar Group appointed to fully review the design and construction and enhancement of infrastructure, plus designing both Cat A&B offices M&E installations to support both marketing and tenants.
Our subsequent work has been with Real Estate Management UK, the managing agent of the Shard. We were appointed as full MEP Engineers to design approximately 600,000sq.ft of Cat A office from shell and core including;
Modular design to aid Cat B
Infrastructure review
Concealed swirl diffusers to aid aesthetics
Ability to split into separate demises
The office floors are distributed over 25 storeys from level 3 to 28, providing a total of 590,000sq.ft of flexible floor space.
This commercial office space was designed to create an exceptional working environment with future flexibility in mind, and is above the BCO specification.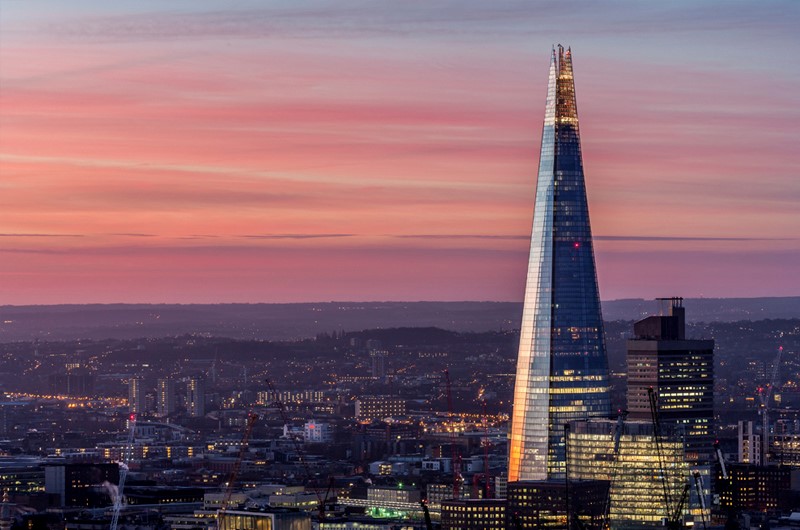 We were also appointed for the design of the vast external Viewing Gallery working with Renzo Piano Design Workshop to bring to life this impressive space designed to give visitors to the Shard a unique 360 degree panorama of the City which has become one of London's most sought after guest attractions. Our appointment has been further extended to include the design of the restaurants, public spaces, back of house support areas and a review of the power infrastructure.
We provide technical support and client monitoring for several other areas including the exclusive range of luxury apartments and restaurants which are surrounded by a magnificent glass atrium.