Vertical Transportation Annual Consultancy
London
©Matt Scutt
AREA
Various – from 3000sq.ft to 460,000sq.ft
SERVICES PROVIDED
Vertical transportation
Strategic asset management
Strategic facilities management
Technical project management
About Vertical Transportation Annual Consultancy
Troup Bywaters + Anders provide Vertical Transportation (VT) advice for landlords, Building Management and Investors to assist in the management of their assets and optimise performance.
As leading Building Services consultants, we bring our extensive experience to this aspect of a building; we operate in many sectors and understand how the lift, escalator and suspended access equipment need to respond to the specific requirements of each sector.
Typically, clients ask us to undertake an independent and comprehensive audit of their VT installations (lifts, escalators and suspended access), maintenance contract and contractor performance to ensure continual compliance with the maintenance contract and associated British standards and regulations.
This is summarised through a coordinated and technical audit report and prioritised schedule of recommended actions to be undertaken in the short, medium and long-term. An annual or bi-annual' audit is recommended and is follow up through a meeting with building management and contractors. This means issues raised from the audit are being dealt with and monitored in a timely manner. Technical support and assistance is offered in tandem throughout the consultancy period.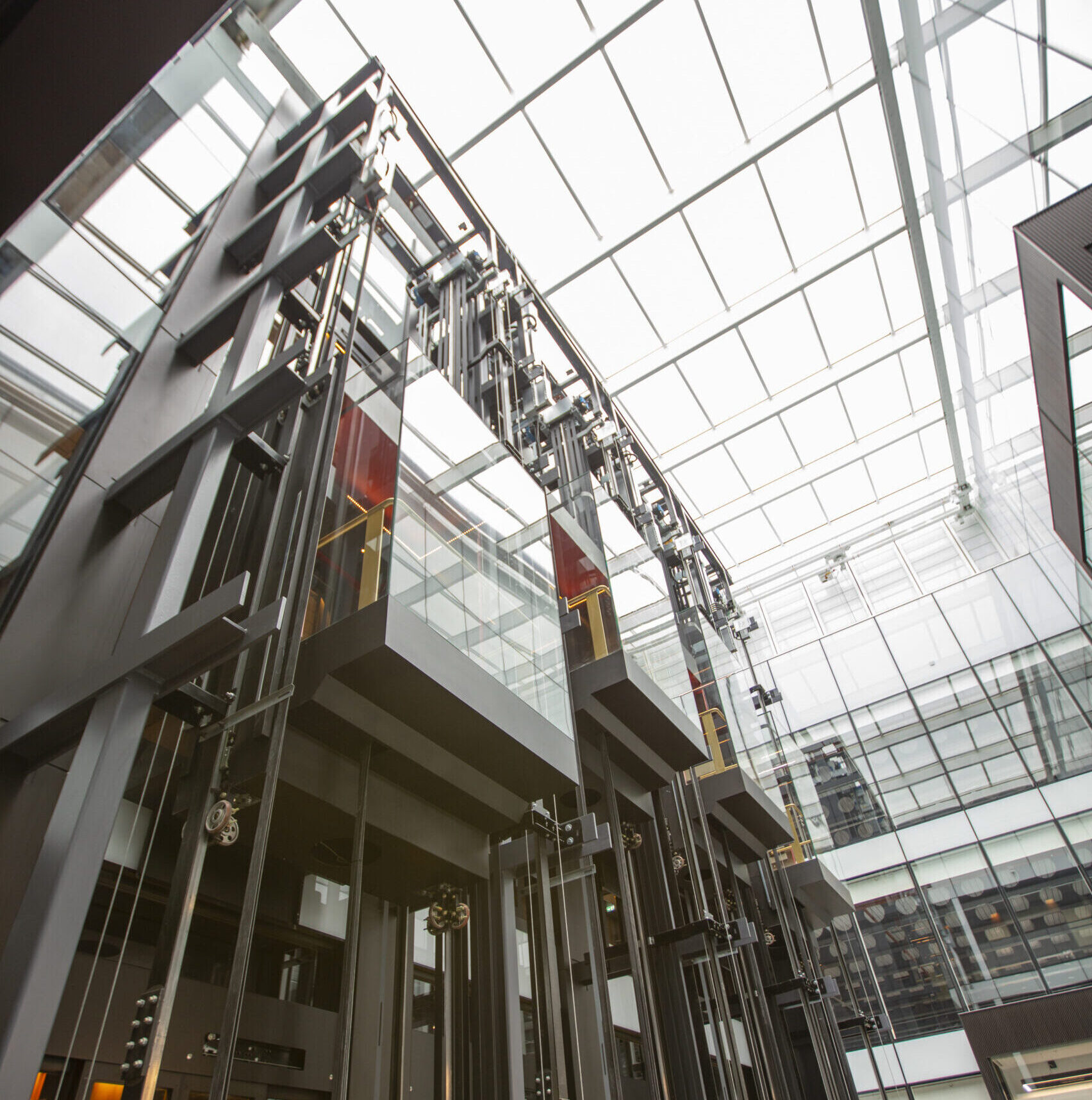 We also have provided additional services which include:
Condition Reports
Life cycle programmes
Installation handovers
Project management
Contract tenders
Some examples of our recent work in this area include:
Premium Portfolio, London
Maintenance audits, 10 properties – 94 lifts and 2 escalators
Lion Plaza, London – Modernisation of 9 lifts
One London Wall, London – Modernisation of 5 lifts
Scotland & North Portfolio
Maintenance audits, 14 properties – 60 lifts & 3 escalators
Royal London Portfolio, UK Wide
Maintenance Audits: 36 properties – 119 lifts
Vision Park, Cambridge – Replacement of 4 lifts
Hitching Court, Bristol – Replacement of 1 lift
Peninsular House, London – Modernisation of 4 lifts
Capital Court – Condition report for 4 lifts
Vision Park – Condition report for 4 lifts
Lifecycle programmes – All properties
"The core team have strength in depth and engage with clients and their suppliers to achieve the best outcomes. When there are any issues arising TB+A are proactive to resolve. TB+A are also forward looking which is reassuring."