Lister Hospital, 'Our Changing Hospitals'
London
CLIENT
East and North Hertfordshire NHS Trust
SERVICES PROVIDED
Engineering design services
Trust advisor
AWARDS
WINNER 'Estates Improvement' Building Better Healthcare Awards 2015
About the Lister Hospital
East & North Hertfordshire NHS Trust was formed in 2000 and covers four sites including Lister Hospital, Stevenage.
Following a strategic review of health services in Hertfordshire, the Trust decided to relocate all acute services across the four sites to the Lister Hospital, introducing a major redevelopment programme across a number of phases.
On completion, the Lister has become a 602 bed district general hospital offering general and specialist services for people across much of Hertfordshire and South Bedfordshire, providing a full range of medical and surgical specialities.
In 2008, we supported the Trust as part of an embedded Estates team, by setting a plan of very ambitious targets to improve resilience, reduce carbon, provide flexibility and manage risk.
The main engineering services focus was a total reworking of how energy was delivered and the major upgrade of the failing electrical distribution network.
A CHP embraced new technologies, such as injecting waste heat into an existing steam to hot water system and has been widely recognised across Hospital Estates Management bodies as an exemplar carbon reduction and cost savings model.
Achieving a 20% reduction by 2013, double NHS targets two years early, whilst also reducing backlog maintenance by £14.5m.
TB+A have been involved in over 20 projects which have benefited from an upfront Development Control Plan approach, allowing connections to resilient low carbon infrastructure delivering improved figures in terms of both Energy Performance Certificates (EPC) and carbon against HTM 07 EnCO2de.
At the end of 2014 the hospital received an investment of over £150m delivering an expanded acute hospital delivering the Trust circa £24.6m in annual operational savings.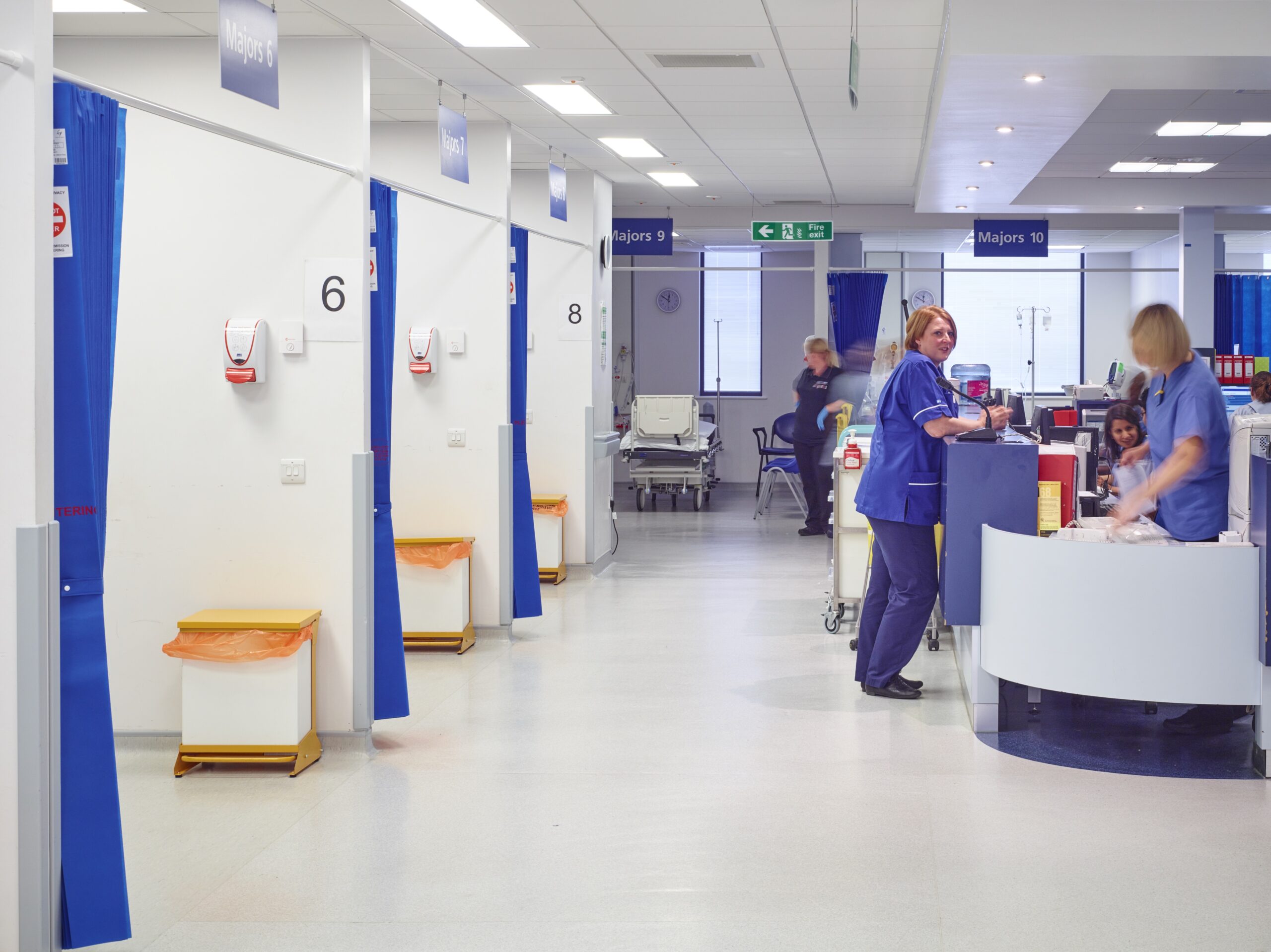 "TB+A are a valued member of our team, setting sound engineering services strategies which have supported 'Our Changing Hospitals' development. They have set new levels of what can be expected from a services consultant."