East Quay, Watchet
Watchet
SERVICES PROVIDED
Engineering services design
AWARDS
WINNER 'Building of the Year' RIBA South West Awards 2023
East Quay is a new mixed-use project, developed as a social enterprise to support the local community, education, economy and culture. Troup Bywaters + Anders (TB+A) were appointed initially to provide technical advice, and subsequently the design for mechanical, electrical and public health (MEP) services and energy strategy.
Located on the quayside at the Harbour Marina, the development offers ground & first floor art galleries, both bespoke & tenanted studios, as well as art workshops, education and café facilities. The project also includes five idiosyncratic "pods" to serve short-stay, holiday-let accommodation.
The building provides a striking, sculptural form and offer permanent, public, pedestrian access to its upper storeys, connecting the quayside to the popular coastal path via a new bridge link from first floor level.
The project is supported by significant grants including a successful application to the Coastal Communities Fund.
Initially, in the early stages of the project, TB+A, were engaged to provide technical advice for the proposed development, including buildability, procurement, and sustainability.
From initial planning approval, we were appointed to develop the MEP and energy strategy including the preparation of detailed documents for grant funding applications and subsequently the detailed design for tender.
The ambitious project required close cost management and strict adherence to budget targets. Throughout the design development phases, TB+A maintained a mechanical and electrical (M&E) cost estimate to assist the decision making process, by illustrating the impact of alternative options.
The energy design-philosophy takes a "fabric first" approach to prioritise passive measures and achieve energy efficiency and thermal comfort. High standards of thermal performance, including air tightness, were targeted from the outset, influencing the methods of construction. In this exposed coastal environment, the use of in-situ concrete offers robust details for limiting air leakage.
Given the "not for profit" status of the client/operator, a strategy focusing on simplicity, low maintenance and local resources was promoted throughout. Alternative energy technologies were evaluated on a life-cycle cost basis and client-focused, weighting analysis; from this detailed analysis solar-thermal water heating and photovoltaic were incorporated, supplemented by gas fired boilers (selected due to both capital and operating cost benefits).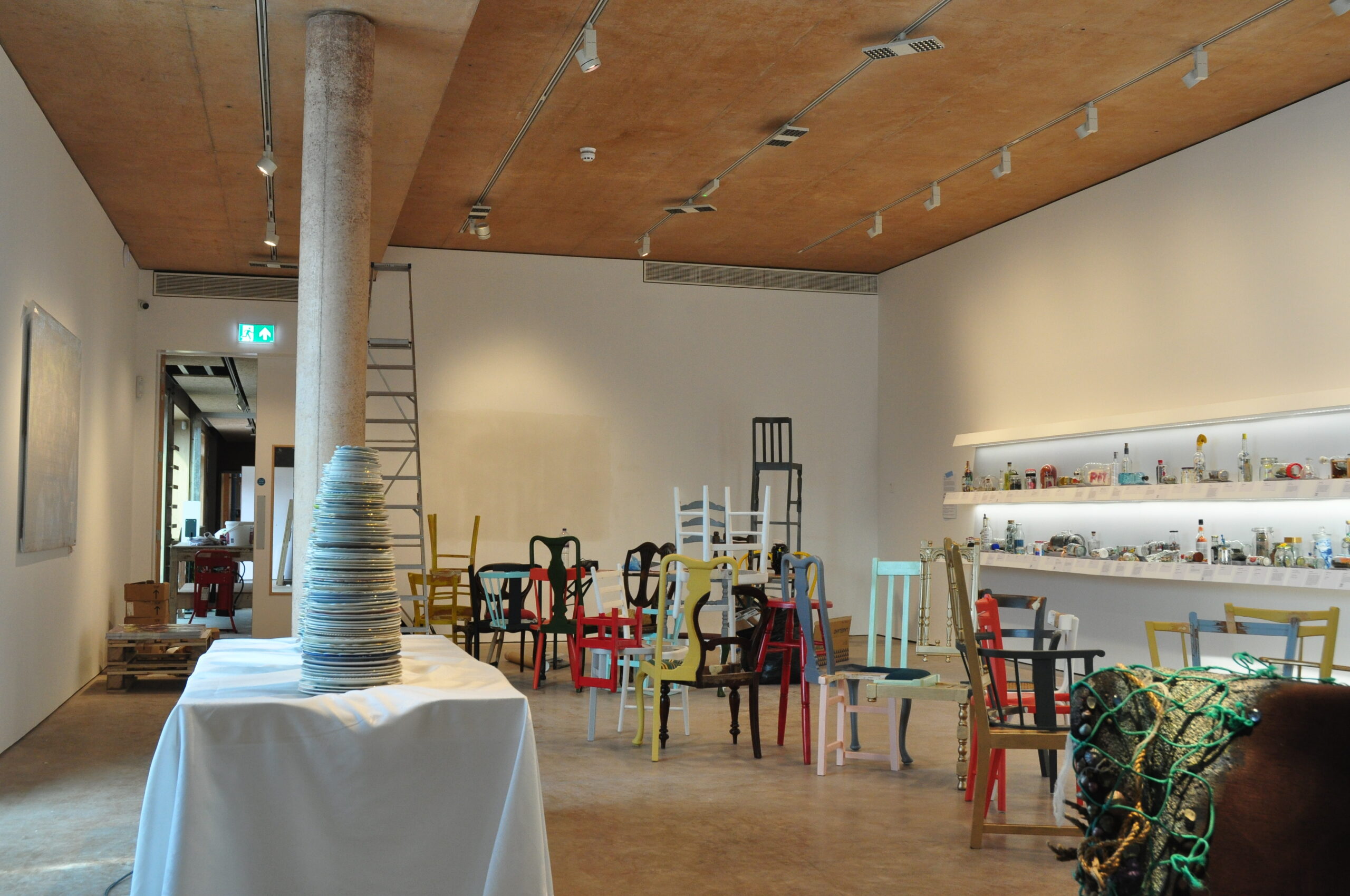 The M&E solutions were also developed in close coordination with the architects and landscape designers to resolve the external/public realm lighting, addressing, public access, amenity, outside events and ecology needs.