St Bartholomew's Hospital
Case studies
SERVICES PROVIDED
Engineering services design
About the St Bartholomew's Hospital
Bart's and the Royal London Hospital is one of Britain's leading hospital Trusts, created in 2012 to oversee The Royal London in Whitechapel, St Bartholomew's in the City, the London Chest Hospital in Bethnal Green, Whipps Cross and Newham University Hospital.
Our relationship began in 2002 when we were appointed by Skanska to deliver a unified design approach on the multi building St Bart's site. The site is a tight urban location, with 14 buildings on the 'island site' and various buildings and the main energy centre "off island site".
The designs included a new energy centre allowing the ultimate disconnection of the inefficient off-site buildings. To facilitate this and maintain full operation of all buildings, temporary plant fed from the existing infrastructure formed part of our design solutions.
We overcame various restrictions, including section 20, underground tunnels, placement of roads, a fully sealed building and taking account of the sightline to St Paul's Cathedral.
The redevelopment has also provided the Trust with opportunities to refurbish existing Grade I and II listed buildings to coordinate with their departmental move and decant plans.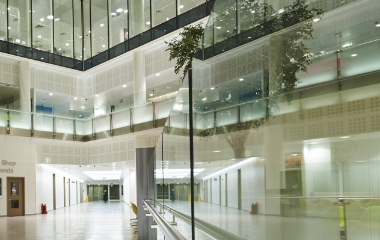 Our designs were staged to reflect three construction stages over a 10-year period. The resultant accommodation comprises:
4 Hybrid theatres
8 Cardiac theatres
9 Catheterisation laboratories
32 ITU Beds and 48 HDU beds
5 MRI rooms
3 CT rooms and a PET scanner
6 linac bunkers
Cyber knife
2 gamma cameras
4 general x-ray and 4 simulators
Bone marrow
Gene therapy
In a first of its kind, the latest introduction of a combined chilling/heating and power (CCHP) solution as a strategic collaboration was delivered via Skanska's Green Business during Phase 3.
All phases are successfully delivered providing a patient focused cancer and cardiovascular centres of excellence transforming the way clinical care is delivered, providing a facility which rivals the best in the world.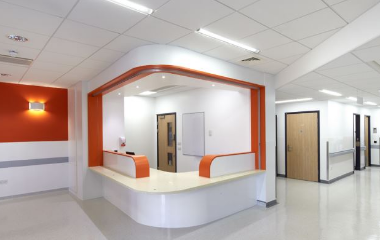 Through our partnering approach and great working relationships, we have gone on to and continue to support the Trust in projects across their other hospitals.
"A true partner in the successful delivery of UK PFI healthcare".

Winner NHS Healthcare Design
European Healthcare Design Awards 2016