Urbanest Maintenance Auditing and Project Management
London
SERVICES PROVIDED
Lift Condition Reporting
Maintenance Auditing
Tender Preparation
Technical Project Management
Strategic Asset Management
Contract Administration
Project Management
Principle Designer (CDM)
About Urbanest Maintenance Auditing and Project Management
Troup Bywaters + Anders (TB+A) have been supporting both the development and facilities management teams within Urbanest on their property portfolio to offer guidance with design, maintenance and compliance to all current British standards and regulations.
At TB+A we have a dedicated Vertical Transportation (VT) team who provide support throughout the lifecycle of a building's VT assets. We offer technical support throughout the lifetime of elevators and during refurbishment to prolong the economic life of the elevator.
The Urbanest collection of buildings consist of eight occupied student accommodation locations in the centre of London with a further two sites presently under construction.
The Vertical assets are made up from a wide range of manufacturers ranging from 2 floors in travel to 45 floors.
As a planned approach, TB+A carry out regular maintenance audits across all the properties thus ensuring a safe compliant elevator is available for all building users.
We support the client with the contract administration side of renewing maintenance contracts and ongoing upgrade works.
Additionally, we provide services which include Condition Reports, Life Cycle Programmes, Installation Handovers, Project Management and Contract Tenders.
Bi-annual audits are carried out on each asset to ensure maintenance contracts are being adhered to and to highlight any defects that are present that require rectification.
A full documentation review is undertaken of all relevant documents including service sheets, quotes, statutory documentation, and non-statutory documentation.
Quotations for additional works are verified to ensure fairness and value.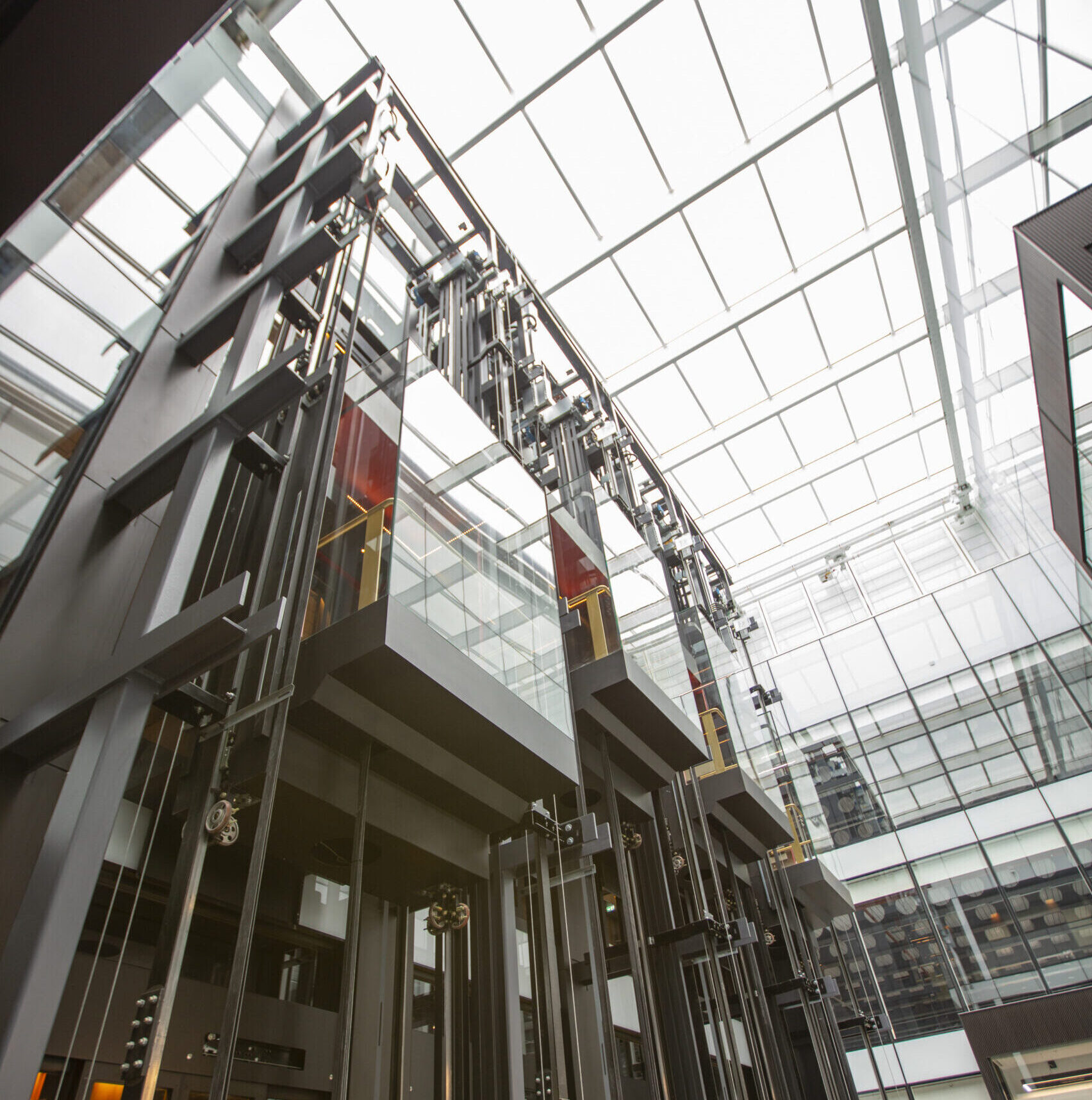 "The TB+A VT team work closely with the Urbanest senior management team, site managers and lift contractors to deliver a reliable and compliant lift service at all of our properties. We are extremely happy with the VT consultancy services they provide for us. They have been a great addition to our companies consultancy support network"